(Last Updated On: January 3, 2023)
Best CPAP machine price in the market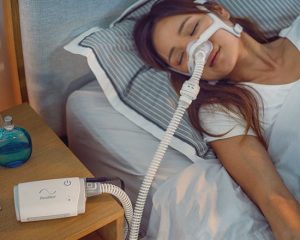 Best CPAP machine price in the market
If you are a sleep apnea patient and you are recommended to use a CPAP machine by your physician, Don't be late. Buy a CPAP machine as soon as possible and start using it. 
In this article, we will inform you of the price range of a CPAP machine. Hang with us. 
Depending on features and technology the price may differ. If you are suggested to buy a specific machine go for that, if you are just advised to buy a CPAP machine you can have a look for different brands and models depending on your budget.
Some best CPAP providers list below:
3B medical inc.

Resmed.

Philips.

Fisher and Paykel Healthcare.
All these manufacturers sell their products with different branding.
Price and features of CPAP machine from 3D medical inc.
1. Luna II ( Price - Starting price $849.00, Regular Price$1,039.00)
Features:
Dual-chamber heated humidifier.

60 minutes extended ramp time.

Auto Start.

Mask Leak Alert.

Expiratory pressure relief. 

Auto Adjusting CPAP according to therapy need
2. Luna G3 BPAP 25A BiPAP (Price: Starting Price $1,749.00, Regular Price$1,999.00)
Features:
Quieter performance (Sound level less than 26 decibels.)

The heated tube keeps the ideal temperature of the air and prevents rainout.

Preheat feature warms up the humidifier before starting the therapy.

The user-friendly interface makes it simple to operate.

Auto ramp feature/

All reports accessed easily on the display screen.
3. Luna G3 30VT BiPAP (Price: Starting Price $2,699.00)
Features:
Leak compensation.

To reduce rainout pre-heat warm tubing features.

Push the water chamber to give easy access to the humidifier.

Accessories replace reminders.
4. Luna G3 CPAP (Price: Starting Price $725.00, Regular Price$998.00)
Features
: 
Preheat features to provide you with a ready humidification chamber just before bed. No need to wait.

Integrated heated tubing prevents any condensation.

Auto ramp feature.

Accessories and supply reminders.

Quite a performance helps to get soundless sleep.
Price and features of CPAP machine from Resmed.
1. ResMed AirSense 11 AutoSet CPAP Machine with Heated Humidifier ( Price: Starting Price: 1,199.00 Regular Price$2,253.00)
Features:
Interactive voice-guided video instruction through Personal Therapy Assistant in myAir™.

Care check-in asks time-based checking questions. 

Tailored coaching and support to help to solve common therapy issues. 

OTA (Over-the-air) allows software updates through wifi to get updated features.

Easy to use the touch screen to make setting simple and intuitive.

Advanced event detection features, can detect central sleep apnea, respiratory effort-related aerosol, and Cheyne-stokes respiration to provide information to the physician.

Access to nightly therapy data troubleshoot remotely and can change the device setting remotely

Data is available in AirView which can better understand therapy progress.

Simple start and stop button.

Super quiet Easy-breath motor ensures a peaceful environment.

Biulin ambient light sensor adjusts the screen brightness automatically. 

Auto ramp features.

EPR (Expiratory pressure relief) functions manage pressure setting during the time inhalation and exhalation

AutoSet responses work with high-pressure sensitive people. 

An integrated humidifier heater provides natural temperature which can be regulated automatically or manually.

All features from the Airsense 10.
2. ResMed AirSense 10 AutoSet (Price: Starting Price: $913.00 Regular Price$1,199.00)
Features:
Card to Cloud feature allows to store the therapy data on the card and then store it in the cloud to share with the physician.

Auto event detection: (central sleep apnea, respiratory effort-related arousal, and Cheyne-Stokes respiration)

Large Color LED screen.

Automatically adjust screen brightness to the room lights.

Travel-friendly and user-friendly.

Easy to navigate and customize comfort settings.

EPR function.

Smart starts to allow you to breathe in to automatically start the machine.

Humidifiers include an optional heated tubing feature.

Mask leak alert.
3. ResMed AirCurve 10 VAuto with HumidAir - Non-Cellular Version (Price: Starting Price: $1,776.00 Regular Price $2,495.00)
Features: 
To fit your comfort level of breathing this CPAP machine auto-adjusts the pressure, So you never have to do any pressure adjustment. Great features from new to old for all types of users.

Integrated humidifier to get a side effect-free experience.

The climate control feature allows patients to adjust the temperature with the heated tubing humidifier.

Additional adjustable comfort features.

Silent motor and less vibration.

Mask fit tool to detect the air leak of the mask which improves the seal.

Therapy starts automatically when you breathe into the mask.

When you remove the mask it stops automatically.

The myAir app provides patients easy access to their sleep and therapy data ( number of apnea events, mask fit, sleep time, and more).
4. ResMed AirMini Travel CPAP - The Smallest CPAP Machine (Price: Starting price: $880.00 Regular Price $999.00)
Features
:
Based on breathing, high-performing self-adjusting air pressure. 

Auto ramp features allow patients to get automatically adjusted to the air pressure. Starting with low and gradually increase to your recommended air pressure.

EPR (Expiratory Pressure Relief)

Though this machine is smaller than a regular CPAP machine humidifier, you can also use a humidifier here, The ResMed has designed HumidX and HumidX plus to provide moisture here. (Only compatible with N20 Nasal Mask and P10Nasal Pillow mask)

The manufacturer claimed it is ultra quiet but the user told us that it is not that quiet.

You can use this machine on a long-distance flight. This small CPAP machine is FAA-Approved for in-flight use (Contact with flight authority if there are any special requirements needed.).
Price and features of CPAP machine from Philips
1. Philips Respironics DreamStation Auto CPAP Machine (Price: Starting Price: $335.00, Regular Price $880.00)
Features
:
The EZStart feature turns on the therapy as soon as it detects the inhalation. 

The OptiStart feature optimizes the air pressure based on the previous night's air pressure. 

Provide more natural CPAP therapy.

With the change of sleeping position, weight, and other factors the therapy pressure automatically changed.

Ramp feature to gradually increase the air pressure up to the prescribed point.

Flex comfort features reduce the air pressure at the time of exhalation, which gives more comfort. This feature can be accessed from the "My Setup" menu.

C-FLEX, C-FLEX+, and A-FLEX are available in the flex setting. C-FLEX and C-FLEX+ drop the air pressure at the breath and A-FLEX automatically sets the pressure based on user breaths. 

Pre-heated humidifier allows you to warm up your humidifier before 30 minutes of your therapy.

A heated tube can be added to this CPAP machine so that the humidifier setting can be changed based on the environment to give extra comfort in the morning.

Compact and lightweight design.

Front-facing easy-to-read display.

360-degree swivel connection 

25dBA operating sound. Quieter CPAP machine in the market.

Get daily progress reports on your smartphone through Bluetooth connectivity and DreamStation mobile app.
2. Philips Respironics DreamStation 2 Auto CPAP Advanced Machine (Price: Starting price: $929.00, Regular Price$1,205.41)
Features
:
22% smaller and 16% lighter than its competitor

29% smaller and 32.5% lighter than dreamstation. 

Integrated cell modem and Bluetooth.

Color touchscreen.

Integrated humidifier

Ramp plus feature.

Remote setup and troubleshooting.

Smart auto and advanced algorithms.
3. Philips DreamStation Go Auto Travel CPAP Machine w/ Bluetooth (Price: Starting price: $529.00, Regular Price$999.00)
Features:
Small and lightweight travel friendly. 

Bluetooth connectivity to connect with the mobile phone.

Simplistic and motivational data management.

EPR feature.

Ramp function.

Smart humidification.

Intuitive color touch screen.

Quick setup and easy navigation.

12 mm diameter flexible tubing takes 58% less space.

Easy airport screening for easy travel with your CPAP machine.

It is 65% smaller than ResMed's AirSense 10 and AirStart 10

48% lighter than ResMed's AirSense 10 and AirStart 10 

33% fewer components to pack than its closest competitors.
Not recommended to run DreamStation Go with Humidifier while on DC power.
Price and features of CPAP machine from Fisher and Paykel.
1. Fisher and Paykel SleepStyle Auto CPAP Machine (Price: Starting price: $989.00 Regular Price$999.00)
Features:
It is designed to operate easily with an easy-use menu and buttons.

This CPAP machine has a compact ensign.

Comes with an integrated humidifier.

Using Bluetooth connectivity and through the SleepStyle app, it offers cloud connectivity.

ThermoSmart heated breathing tube sensors detect humidity, airflow, and ambient temperature to maintain the comfort level.

ThermoSmart features control moisture in the heated tube. 

The smart ramp system detects waking and sleeping automatically to adjust the air pressure. 

With the SenseAwake feature, it detects wakefulness to reduce the pressure.

The expiratory relief system detects and controls the air pressure during inhalation and exhalation.

The Sleepstyle app gives wide access to your CPAP machine. Track, record, and share night sleeping data with the app. This app can guide you for proper setting adjustments.
Buying a CPAP machine for the therapy requires a prescription from the physician. Here we tried to inform you of the cpap machine price with the name of the manufacturer company and feature so that you can easily make a decision about buying a cpap machine.
Quick Scroll Table of Content