(Last Updated On: June 28, 2021)
If you love to cook, you may love a microwave oven. A microwave does a lot of tasks from cooking to reheating coffee or defrosting vegetables. In a word, a microwave is essential for a kitchen. 
We have a review of the best countertop microwave oven in thinkandfind. We reviewed the oven by testing ourselves. So we have vast knowledge about the microwave.
We have tested and surprisingly observe that all microwaves do not deliver the same result. So to inform you how to choose the best microwave we are going to write the microwave buying guide. 
If you search for a microwave oven you will be confused to get different types of microwaves available in the market. Different in size, different in capacity as well as different in style. From the vast collection, what will be the perfect one for you? To know the answer, read this buying guide carefully.
Budget and pricing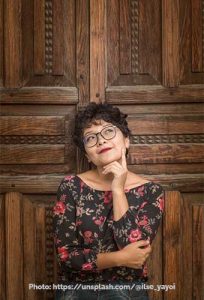 Countertop microwaves are usually less costly than other types and different shapes and capacities are available for this segment. As they are offering different sizes and capacity the price starts from $50 and can be ended to $300.
Most of the countertop microwaves stay in the range of $100 to $200. If you are going to buy a small one with fewer features for your dorm or office use, you will get it from the $50 to $100 price range. 
Over-the-range microwave ovens start from $200 and end at $400. It is useful to get the free space on the countertop. Works like a countertop microwave oven but the installation is not easy. 
Built-in microwaves are the third type of microwave. Which cost $350 to $1500. Built-in microwaves can be fitted in the cabinet and give a sleek look and do not require extra space. Generally after installing it surrounded by the cabinetry or built in the wall.
Before buying a microwave, think about where you are going to place it. Countertop microwaves will take the space of your countertop. Generally, a normal size microwave has a dimension of 22 inches wide and 18 inches deep. So before buying be sure about your available space. You will get the information on the website of the products.
Countertop and over the range are similar but the only difference is, countertop microwaves placed on the countertop, and the other one is installed over the range. The installation process of over the rangers is slightly complex that's why countertop microwaves are widely sold and mostly used. 
If you have space in your kitchen for a built-in microwave, you can buy it. It will be placed on the wall. There are some countertop microwaves that can be converted to built-in with some extra kits.
Types
Countertop Microwaves
Over-the-Range Microwaves
Built-In Microwaves
Details
The most user-friendly and easy to install microwave oven. Just buy one. Put it on your countertop and plug it into an outlet.

But it consumes valuable space.
It will free up some space and be placed overhead. But you may need an electrician to fit it. As well as it requires a vent to the outside.
It is designed for the build-in space. As an example take microwave drawers. Which can be placed under the countertop. It also requires a vent and electrician to install.
Picture
Price
$60-$550
$130-$1200
$380-$1400
Capacity
Small to mid family
Mid to big family
Mid to big family
watts
600-1200
850-1200
900-1200
Conventional vs Convection Microwave? What should you buy?
A conventional microwave oven emits the microwaves and these microwaves are used to cook the food. It combines basic technology with radiant heat and the circulation of hot air to do the cooking job. 
A convection microwave is a feature enriched microwave. The heating elements products microwaves and a fan helps to circulate the heat. As a result, the cooking became speedy and can cook any food more perfectly. Some units come with a grilling rod and pan for bacon and crispy bread cooking. 
Another heating method is available and that is the quartz halogen bulb which helps to grill and roast. This technology adds more taste to the foods. 
Since convection microwaves have a lot of fetes and multiple cooking moods, we recommend buying them but you may have to pay more than a conventional model.
Microwave Oven Size & Power
Surprisingly, you can do almost every type of cooking by a microwave depending on its size and power. For your daily family use, we recommend buying a mid or full-size oven. It is possible to cook the meal for the entire family but that requires a large and high-powered microwave oven of more than 1.5 cubic feet. Panasonic Microwave Oven NN-SN936B Black Countertop with Inverter Technology and Genius Sensor, 2.2 Cubic Foot, 1250W are a 2.2 cu ft full-size microwave which can cook a meal for your entire family. 
The main difference between a full-size and mid-size oven is power. As well as the size and cooking options. Generally, a full-size oven offers 1000-1600 watts of power where a mid-size oven offers 800-1000 watts.
Always remember higher watts helps to cook or heat food more quickly. So if you want to cook a large number of meals you should go for a big size one. 
Besides the full-size and mid-size, you will find a compact-size microwave which is the smallest and good for form, offices, apartments, and small kitchen. those can be used for boats and camping also. 
The small or compact microwave generally comes from 500 to 800 watts. As it comes with lower power, it takes more time to cook. But fortunately, some manufacturers offer smart features in compact microwave ovens. 
Comparison Table for Full size, mid-size, and compact microwave oven
Nowadays the microwave oven offers a lot of shortcut settings for different power levels depending on the cooking items such as potato, pizza, popcorn, etc. Suppose you are going to make popcorn. Put the corn inside and press the popcorn button. The microwave will do the rest. 
Along with the shortcut settings, you will find pre-programmed options for cooking different types of items. Featured microwaves can offer 10 to 100 pre-programmed menus for easy cooking. 
The defrost setting will help you to defrost frozen items, as well as some microwave ovens, has delay start options so that you can get your meal warm. 
Depending on your demand you can buy an oven with knobs or a digital operating panel. Nowadays inverter options are available, you should buy an oven which includes inverter technology which will reduce the cost of electricity.
Before buying a microwave be sure that the glass plate turns automatically while cooking. It is impossible to cook evenly if the table does not turn auto actively. You need to stop the microwave to move the foods. Nowadays mid-size and full-size has a turntable. And most compact microwaves also offer turntables. In the more high-budget microwave, you can get a sliding table or handlebar to grill.
Interlocks help to prevent the starting the operation if the door is open. It is a great safety feature all the microwaves should have. Most of the ovens have two interlocks to ensure safety. Some have three. Before buying a microwave check it.
Child lock is an essential feature to protect your child from extreme heat from an oven. Child lock allows you to open a door after pressing a certain key in the keypad. Child-proof doors lock and open by using a keypad or button. 
Sensors
New technology is introduced by the manufacturers, where a new sensor detects the food is perfectly cooked by measuring the steam and automatically shuts off. It will never overcook or undercook your food although you don't set the timer. These automatic sensors should be a key point to buy your microwave oven. Frigidaire 1.4 Cu. Ft. Compact Over-the-Range Microwave in Stainless Steel with Automatic Sensor Cooking is a good microwave oven that has automatic sensors. Have a look to get some ideas.
Over the range microwave buying guide
The reason behind buying an over-the-head or over-the- range microwave is to save some space in the countertop as well as getting the same features of a microwave. It will fit the design of your kitchen. Over the range, the microwave oven can serve both warming, cooking, and exhausting jobs generally which is done by the exhaust fan to remove the odors. 
So choosing the best over-range microwave wave is a hard task and here we are to make the task easy. We explain some points which should be your consideration while buying an over-the-range microwave.
Before buying an over-the-range microwave be sure about how much space you have over the countertop. A larger will be better.
The door is the gateway to the inside of the oven. So if the door can be open full width it will be more user-friendly to put the foods. as well a full-width glass door can maximize the sleek and stylish look.
Button positions should be at the bottom of the door so that you can easily operate them. Side-mounted buttons or number pads may be hard to reach. You should look at other features such as pre-cooking mode, timer, and power adjustments like a countertop microwave oven. Have a look at the microwave buying guide here.
For over-the-range microwaves, cooktop lighting is very essential. It can offer a clear and better view. Avoid an over-range microwave oven that doesn't have cooktop lighting features.
The modern microwave oven has enough smart sensors to detect when the food is cooked to avoid over or undercook. So while buying an over-the-range microwave look at the automatic sensors. The sensor will help to adjust power levels automatically.
A large turntable will help you to cook more food at a time. As because an over-the-range microwave oven is not asking for countertop space so we recommend buying that enough sized oven that can meet your full family needs. And a large turntable will help you to do the job.
For an over-the-range microwave oven, you should look for the proper ventilation system. Buy that one which has two or more speed ventilation systems with more than one fan.Those are basic requirements while buying an over-the-range microwave. You can also look for.
Over-the-range microwave wave ovens are nothing but a countertop oven fixed in the overhead. So if you know details about a regular microwave it will be easy for you to know the functions. Most of the ovens offer a wide range of cooking presets and programmable moods. So according to your demand, you search for the oven.
Here is another post you may like