(Last Updated On: February 24, 2021)
how to choose a product to buy?
As human beings, we need to buy a lot of products every day. We buy electronics, outfits, food, furniture, apartment, car, fashion products, sports goods, pets, and so on. Most of the time we face a problem while buying a product is, "is that product is good," "is that product gives worth of price" or "will it be long lasting?"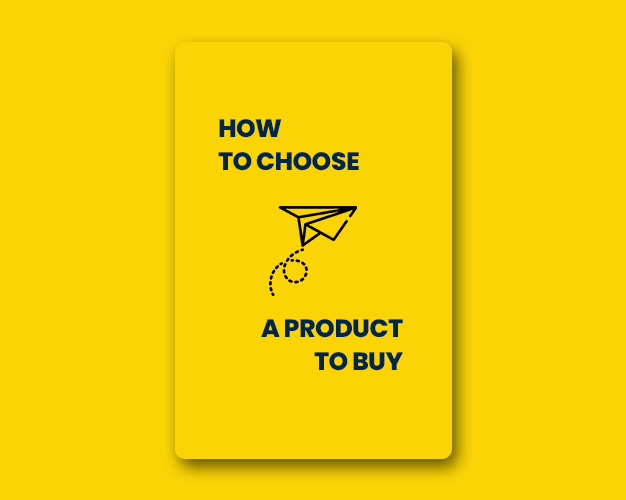 These are the common questions while buying a product. Today we will discuss how to choose a product to buy. We will not discuss a specific product but we will discuss briefly some universal considerations while buying any product.
You should choose a standard product according to your budget. A good product can serve you for a long time. Now A question should arise, how to choose good products? To know about a product you should the reviews briefly from a verified buyer. 
Also, you can ask your relatives for recommendations if they have used the product already. In the marketplace, you will find a lot of the same products at different prices point. 
You should not buy a product only considering the price. You should check the user reviews and if you think that this product will satisfy you according to the real user's experience then you should buy that.
A popular brand offers a good product but they charge more than other brands. If your budget is good enough to buy a popular brand's product, go for it. 
If you can not afford a product from a popular brand we recommend you to select a product from a rising brand. A rising brand offers a good product within a lower budget.
Warranty or after-sales service
You should buy a product with warranty support especially if you are buying electronics. Electronics products can damage without any reason. So always try to buy a product with a good warranty and after-sales service.
You should not choose a product after seeing an attractive advertisement. Be aware of fake or paid reviews in the online market or social media. Some companies offer attractive gifts, promotions, and discounts. 
You can take these chances to buy a product.  Do not buy a product if you are not sure about the quality and longevity. You should not be trapped by the attractive packaging of a product.
You should read reviews and watch a lot of videos about a product which you are planning to buy. The more knowledge bout the product will give you more opportunity to select the best product for you. We think and find provide authentic reviews from real users. You can request us to give a review of a product which you want to buy.