(Last Updated On: March 19, 2023)
How to breathe with CPAP machine?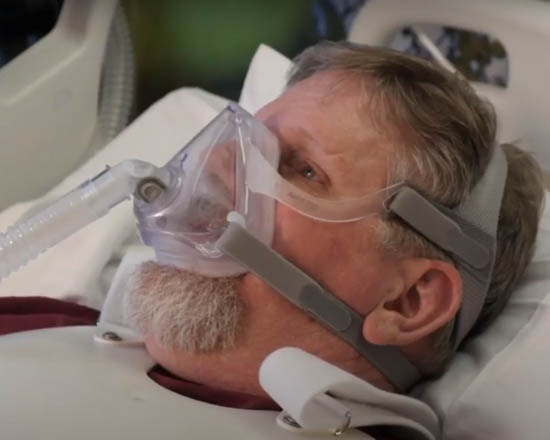 The Cpap machine is used to treat sleep apnea. It helps sleep apnea patients to continue their breathing while sleeping as they can not continue their breathing while sleeping. A cpap machine has 3 main parts such as the main machine, airway hose, and facemask. The machine produces air and transmits it through the hose pipe and patients take this air through the face mask.  The continuous positive air pressure makes a shield of air on the top of the face mask and forces the air to enter the patient's lungs while the breathing muscles relax during the time of sleeping.
How to breathe with CPAP machine?
Though using a CPAP machine is life-saving for sleep apnea patients, for the first few days, people suffer a lot while using a CPAP machine because they are accustomed with it. Where a cpap machine is suggested to help to breathe, they can suffer from lack of breathing while using a cpap machine for the first time. 
So, if you are a sleep apnea patient and just started using a cpap machine, don't worry. With time you will be used to the cpap machine. But if you face problems after using it for a month you may consult with your doctor.
To breathe comfortably you can:
Lay down in bed and relax for some moments before taking the cpap therapy.

Adjust the air pressure and humidity according to your comfort.

Try lowering the humidity of your cpap machine. 

Check the cpap mask if there is any leak.

Use the RAMP function on your cpap machine which allows you to gradually increase the pressure. 

Be calm and remove anxiety before using a cpap.

Train your body to adapt with the cpap machine.

Do not overthink the problems.
After trying the above methods if you still face the same problems please consider some alternatives.
Consult with your Physician and take another test for sleep apnea.

Change your cpap machine and buy one which has C FLEX (Respironics) or EPR (ResMed).

 Change the mask style.

Try a Nasal Pillow instead of a cpap Face mask.
Explanation of A FLEX, C FLEX, and EPR cpap machine.
What is the A-FLEX feature?
The CPAP A – FLEX feature can breathe with you. How? That cpap machine has A FLEX feature and has a built-in sensor to detect the exhalation and decrease the air pressure when you exhale and relieve the extra pressure. This keeps the exhalation pattern natural. Again when you inhale it slightly increases the air pressure to adjust. So you can say, this type of CPAP machine breathes with you. 
Philips Respironics Dreamstation Pro CPAP machine has the A-FLEX technology. Many users do not need the feature after adjusting to the therapy. So it is recommended for first-time users of a CPAP machine.
What is the C-FLEX feature?
C-FLEX feature on Respironics CPAP machine allows extra pressure relief while you exhale. It does not increase the pressure while you inhale. So it gives less comfort than the A-FLEX feature. A – Flex decreases the pressure while you exhale and increases the pressure during the time of inhalation. C-FLEX only does that at the time of exhaling. You will get the option to set the pressure relief according to your need.
EPR is nothing but the different name of A – FLEX. The "A-FLEX" word is used for the CPAP from Philip Respironics. "EPR" word is used by the brand ResMed. 
The full form of EPR is Expository Pressure Relief. It increases the air pressure in the inhalation and decreases at the time of inhaling. It gives 3 comfort settings while using the cpap machine.
Different types of masks for cpap machine:
If you face a breathing problem while using your CPAP machine, you can check and change your CPAP mask.
There are different types of masks available.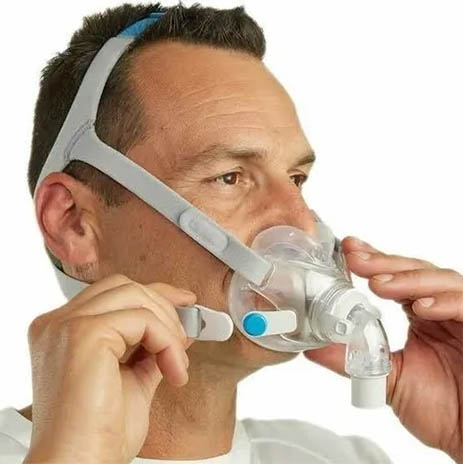 A full face mask covers your nose and your mouth without any leakage.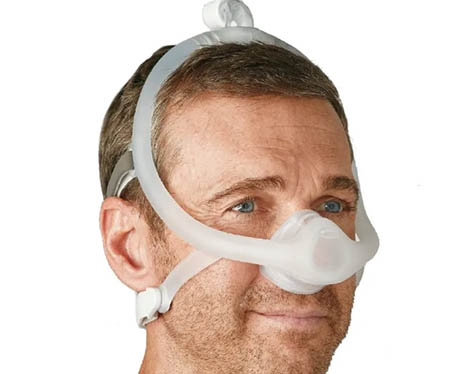 It is lightweight and covers the nose only.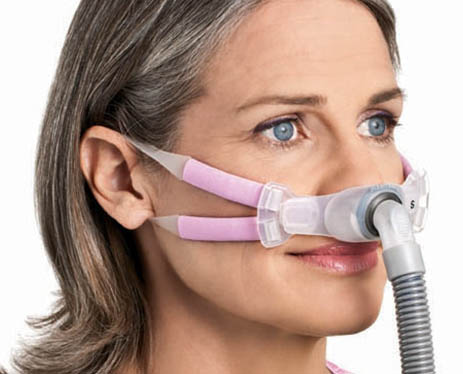 Nasal Pillow masks are more comfortable and lighter than nasal masks and give more comfort. 
Depending on your comfort you can choose any of these types of masks for your daily use.
To breathe with a cpap machine, our first advice is to wait at least 7 days and keep patience while using the cpap mask. We hope within these days you will be familiar with it and will be able to breathe comfortably while sleeping.